English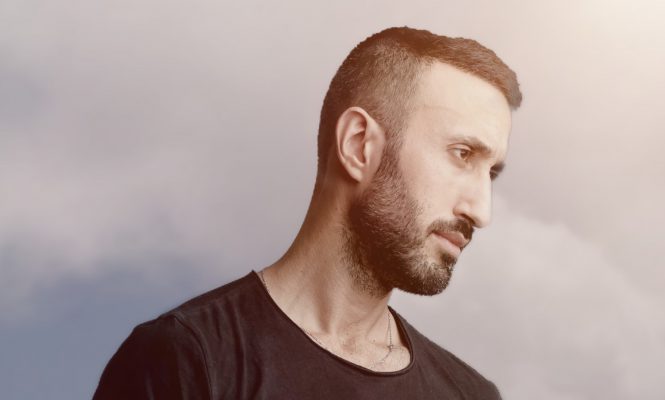 GET TO KNOW: Shai T
We spoke with Israel's Shai T about his great present.
Words: DJ Mag Asia
Reaching achievements such as maintaining a spot in the top 5 artists of organic house in the world, while reaching the N°1 position four times in less than a year, and Releasing his music on major labels such as Anjunabeats, Anjunadeep, All Day I Dream, Lost Miracle and Trybesof, it has become quite rare Shai T's productions do not enter the Beatport Organic House Top 10.
These remarkable achievements have established Shai as one of the best and most valued artists in his genre in the world today, with four of his latest productions reaching the all time Top 100 of the genre, highlighted by 'Illusion' (released c\o the Miami based imprint "Do Not Sit On The Furniture", climbing all the way to the third overall position.
We've asked him a few questions about this particular present.
What were you doing before you got into dance music?
Hey, and thank you for having me! Well, I got into the dance music industry since I was 22 years old, so before that I didn't do that much. Like most of the Israelis I served in the army from the age of 18 till the age of 21, and after that I was living in Australia for one year, there I found and fell in love with the electronic music world.
How did you get introduced into dance music?
While I was living in Australia during the years 2004-2005, I went to few festivals and parties in Sydney, with few friends. I wasn't familiar with this music or with the industry, but once I got into the parties, I felt energy and vibes I never felt before. It was a whole new world of music and experience for me, and I felt like I just found something new I am in love with.
Do you remember the first steps you made in the DJ & producing business?
DJ – when I was back to Israel after the time I spent in Australia. I knew that Djing is my next thing in life. So, I took all the money I had, and bought 2 CDJs-100 and a Behringer Mixer -very basic setup- and I started to play in a very small and local bars and venues next to my hometown. Slowly I made it to the big city (Tel-Aviv) and from there, I decided to start learning production, cause I knew that's the next step for me as a musician.
When did you begin to notice that you may actually do this for a living?
In the local scene it was immediately. In 2-3 months I started to get steady work, and things went really well, then I started play in Tel-Aviv, and become in charge of the music in few major clubs. In the last years, its become more and more international for me, and today I can say (taking off the covid time) – that most of my shows are around the world.
How is it going?
Honestly, Thank god, it is going very well. I'm very happy with my productions, the labels and the artists I'm working with, and I can see it coming back to me with the incoming requests for shows and all this kind of things. Of course you always must keep on deliver more and more good music, and keep it up, because in this industry you must be consistent , otherwise things will not keep up for you.
Best thing that has happened in your career so far?
This is a really hard question! I had many happy moments in my career so far, and I think a career is made of "picks" of good times and moments and some bad times and less good moments, and you always need to aim to go up again. Good moments can be getting sign your music on a major labels, get booked to play on an important event or even feel the crowd happy and "flying" with you during your set or when its finished.
What are those things you'd like to give back to the dance music scene?
Mostly I will always like to give back and to make people happy via my music. This industry (and the world in general) is going for such a long time this crazy period with covid, that I feel that music is a kind of therapy for people. We are not physical doctors, but we defiantly can heal some of the spirits and minds of people with the music – and that is what I would like to give back to the industry and the people of it.
What did you do this year / last year? Highlights.
I did many things this year, especially spending a lot of time in my studio and working on new music to come in the near future. Some of the highlights for the last year was releasing my 2nd Ep with Sebastien Leger label "Lost Miracle" – 'The Last Dance', reaching the #1 spot on beatport top100 tracks 4 times in a row, and playing on an amazing event in an island in Panama – that was an extra ordinary experience.
How are you living this isolation moment?
Well, in Israel there is no quarantine since February 2020, so I really do hope this thing Is not to come over again. During the times of isolations here, I was trying to keep it up in a positive way of thinking, and spending most of my time in the studio, trying to produce new music, and make my future plans for the days of after the pandemic.
What are your future plans?
My future plans are -as much as we can plan during this pandemic- is to keep on producing good music, to be back travelling again to play, and to see the world goes back to normal, so we all can be back to our normal and happy life, and most important – to be healthy and to dance again !