English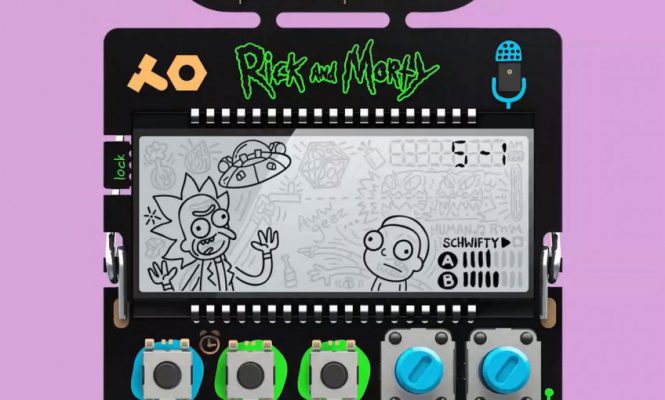 A RICK AND MORTY SYNTH IS COMING
Let's get schwifty…
Words: DJ Mag Staff
Swedish gear company Teenage Engineering has teamed up with the creators of Rick and Morty for a special edition of its Pocket Operator called the PO-137.
The mini synthesizer will feature a special animated LCD screen, 120 seconds of sample memory, an alarm clock, a folding stand, and voice samples performed by show co-creator Justin Roiland, including Rick's famous anti-catchphrase, "wubba lubba dub dub."
This isn't the first cool Teenage Engineering collab — the company teamed up with Ikea last year on a line of sleek home-party equipment. Though the PO-137 is expected to sell out fast, so head over to to the Teenage Engineering website and sign up to be notified when it goes on sale.
For more information on PO-137 visit here.