English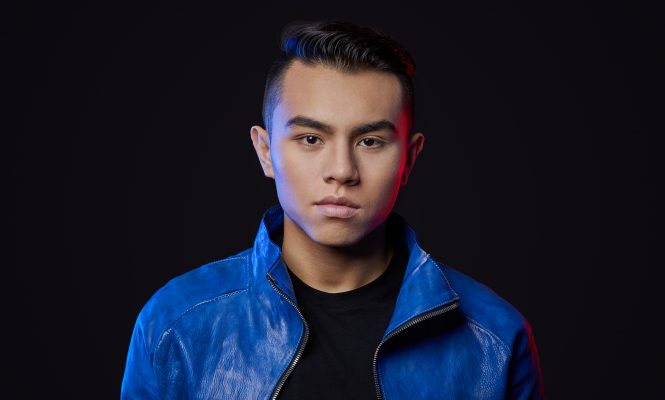 [Interview] Carta
Meet Carta, the first Chinese DJ to make the list of DJ Mag Top 100
Words: Kevin Kang, Ariel Jo
The Shanghai-based DJ, Carta is known for his groovy, garage infused soundscapes that he perfected over his travels between UK and China. Diving deep into music from a young age, Carta started DJing at the age of 14 and later made a name for himself in the nightlife scene of Shanghai. He has been DJing at Shanghai's top nightclubs including M18 and he has also performed on festival stages with world class DJs such as Don Diablo and Skrillex. DJ Mag Asia sat down with Carta at the Spinnin' Records party in Miami.
Q. Congratulations! You were placed 73 on DJ Mag's Top 100 DJs poll. We want to hear about your thoughts.
It is really incredible! I remember when I first started DJing at the age of 14. I've seen all those guys in Top 100 like Swedish House Mafia and Tiësto. And I told myself, "One day, maybe, I don't know how long it's going to take, but one day to be in the list with all these guys that I really looked up to it would be incredible" Even until now, every time I think about it, I am like "Wow, I did it".
Q. How did you first start music? What was the trigger?
I got a CD, a mix compilation of top hits in 2010 or 2011 when I was 13 or 14. And in there, there were radio-friendly songs like Kay Perry and Pitbull. One song that caught my attention was Swedish House Mafia's one. Because they had a lot of energy compared to the other songs. It was different. You could really feel it. So then I did my research about Swedish House Mafia, Axwell, Steve Angelo, Sebastian Ingrosso along with other DJs and their labels. So then I started digging into more dance music.
I remember at that time I was downloading a lot of records. And on the cover there was this "S" but I didn't really know what the label was. For me it was just like I see Nicky Romero and Tiësto releasing with this "S". So I thought it was cool.
Q. Tell us how you got signed to Spinnin' Records.
First I was DJing in Shanghai and then I studied abroad in England for 2 years. I asked myself, "How does one playing on the mainstage make a difference?" It was because they have their own records. So, I realized that just DJing wasn't enough. Then I started learning how to produce in England. And then I came back to Shanghai but I didn't really know anything about the scene or know anyone.
So I was working as a resident DJ, playing 5 nights a week 3 to 4 hour sets. And then a year later, there was a festival in China that time called Storm Festival and they held their pre-party at the club I was resident at. Then I met the guys from Storm then I was like "hey I see you guys booking all the cool acts but why don't you book a local guy?" And then I was texting them like "hey look you gotta book a local guy, a guy from Shanghai". After a whole year they were like "okay fine, we are going to let you play the opening and the main stage a year later" and that's also when they held IMS(International Music Summit) in Shanghai. Eelko from Spinnin' at that time came to Shanghai and I knew their faces from when I was a kid because I was searching everyone up on Facebook. So when they were at the IMS I just started talking to them. I asked them what they were doing here and they said they were looking for any potential artists to sign. So I was like "right here!"
Q. Do you use any instruments when you are producing or DJing? What kinds of instruments can you play?
Actually, I picked up music theory when I was in England. I can't really play piano but I know my chords.
Q. Music trends are changing. What kind of music do you pursue?
In the beginning, I was a bit confused with myself because at that time big room was really popular but I liked the groovy stuff. At the time China was behind the so I had to figure out what I was going to do to please everybody. I was a bit lost for the first two years. I was trying a lot of different things. Future bass got popular and I was doing it but last year finally I was like "That's it. I'm not going to follow whatever others are doing, I am just going to do my own stuff". And then I had a long chat with the Spinnin' guys. I told them "look this is what I like. I like house music and groovy stuff." I told them "if you don't sign it, I will send it to somewhere else." They said "Ok, give it a try".
Now I am super happy with the music I'm putting now. It is definitely 100% myself. So I think if you do what you like, eventually it's going to shine.
Q. What kind of music do you listen to recently?
A lot of dance music because it is such a big umbrella. There's so much things I want to know. Everyday I'm on YouTube, Soundcloud searching for the new things, a new sound I haven't heard, a new record I can play. They are a lot of house music.
Q. There are many up-and-coming DJs in Asia these days. Do you know any rising Chinese DJs?
It is funny because there was an EDM reality show in China this year. It got a lot of people's attention. Half of the guys there I already knew myself we're all friends and the other half I didn't know who they were so after the show I went to the shooting to meet them and say hi. There were a lot of talented people it was just a matter of giving them a chance to show themselves what they can do. And there are a lot of guys in China who are really talented. I'm so happy about that.
Q. Can you tell us about your future plans?
I want to build a platform, a label in China and I want to bring all these guys that I know who are really talented outside of China and just to show everyone who they are. There are a lot of us. It's not just one or two.