English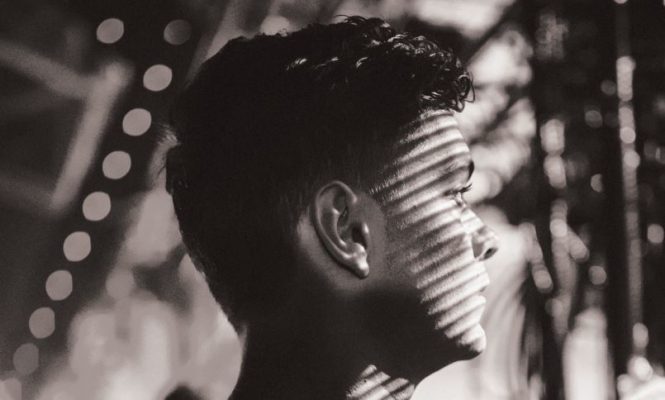 The whole world is talking about MARTIN GARRIX
World's No.1 DJ for Third Successive Year!
Words: Jace, Ariel Jo
It is easy to encounter his music in everyday life at streets, fancy shops, cafes and pubs or through media, in addition to the clubs, festivals and corners of the dance music scene. You can see him in many advertisements and included in signature menus, like Martin Garrix pizzas and burgers that we ate during ADE. His photo book was sold out in an instant, his documentary movie with Carl Cox made the headlines and he was featured on the cover of Vogue, the fashion magazine. DJ Mag Asia tries to figure out why…
Aside from the speculation over others making the list, everyone expected that the No.1 of the Top 100 DJs poll from DJ Mag would be Martin Garrix since he has been at the peak of his popularity. Consequently, he was voted to be No.1 DJ for three consecutive years. Everyone who has met or worked with him really likes him and complimented his cheerful but humble character, though he was already on a solid track to success in music. I wondered how he became who he is. In fact, I wanted him to share what may have stressed or bothered him, or any behind-the-scenes stories, only to discover that he was a musician who pursued music in a righteous, happy and healthy life, rather than being lost in an aberrant lifestyle or buried in criticism.
World's No.1 DJ for Third Successive Year!
How would he feel about success? It is just amazing to see what he has achieved in his 20s, considering his foremost hit tracks, being Top No.1 for DJ Mag Top 100 DJs Poll for three years in a row, the big artists he has collaborated with, the growth of his label STMPD RCRDS, the fabulous performance at the closing ceremony of 2018 PyeongChang Winter Olympic Games and the recognition of Tiësto, one of the main inspirations for Martin to become a DJ, claiming that he is also inspired by the young Martin Garrix.
You were selected as Top No.1 DJ in 2018 DJ Mag Top 100 DJs vote. This is the third year in a row. Congratulations! Would you share a few words on how you feel about being No.1 for three consecutive years? How did you feel when your name was called out as No.1 along with 'High on Life' at AMF? Do you feel some kind of pressure?
"It's great to get so much support from my fans! It's absolutely overwhelming to see how passionate they are. They are the ones that have kept me in that spot for the past three years. I'm really thankful, but I won't let it pressure me. I don't think I am the best DJ in the world, but I do think I have the best fans."
You'll have your own stage for STMPD RCRDS at Ultra Music Festival. What are you planning for this show? In addition, succeeding as an artist may feel different from making it as a label owner. What is similar or different?
"Working with all the guys at STMPD RCRDS has been amazing. It's so much fun to make music with them, they have become such great friends. I think it's important to give talented people a chance to develop their skills and experiment in a real studio as well as providing them with a platform to show their music to a broader audience. Being able to provide them with that opportunity is great and I think the results have been amazing so far!"
"I don't think I am the best DJ in the world, but I do think I have the best fans."
One of the moments that deeply impressed the Asian fans was your gig at the PyeongChang Olympic Games in Korea. Your performance for the closing ceremony was phenomenal, following the steps of Tiesto, who performed at the Athens Olympic Games when you were eight years old. We've also seen him calling you a day before the event… How was that moment?
"Tiësto has always been a huge inspiration to me. Watching him perform at the Olympics was what inspired me to become a producer and DJ. So, being able to do the same was such a big moment for me. It was really a full circle moment. The amount of people that watched the show is enormous, I knew that, so naturally I was nervous. This whole experience was so much bigger than I ever expected but I absolutely loved doing it!"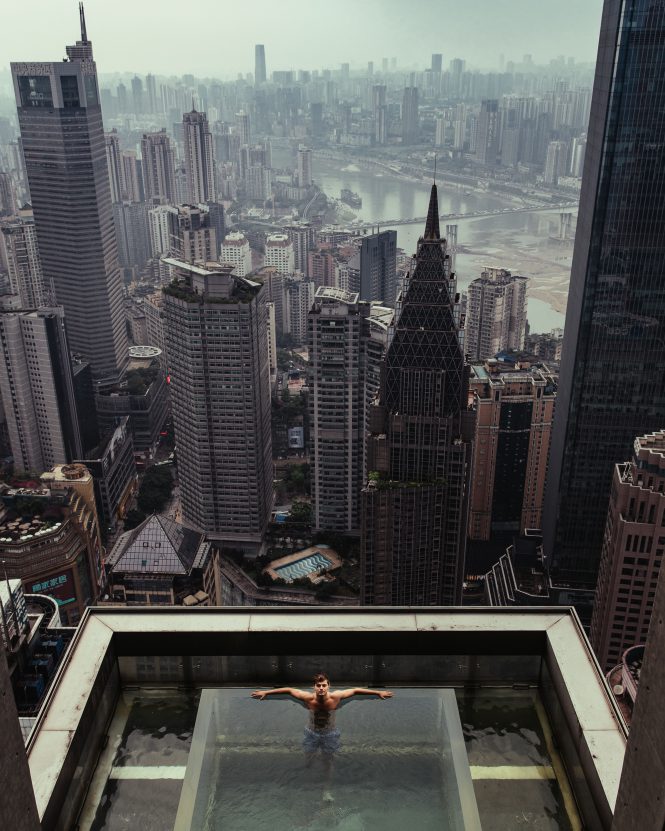 Good man, good music!
He began his career when he was a young boy and in 2012 he started producing, with some releases in labels as Spinnin' and Crowd Control but it wasn't until the next year when he found the success with the release of 'Animals', a track that has already coined more than 1.2 billion streams on YouTube since its release.
Since then, Martin Garrix presented music of various genres such as electro house, progressive house, future bass, future house and trap always following big room styles of music. He has released around 60 EP singles, including the recent one 'Glitch', and has always been making big hits. But what may motivate him to continue his growth without a break? As indicated in the first line of his track 'High on Life' –"Killed the demons of my mind"-, it seems that he had removed bad thoughts from the very beginning and is cheered up with pleasant and positive energy.
You have created an amazing amount of music. From where are you usually inspired?
"I get inspired by so many things. Different genres like hip hop or R&B, classical music or older songs. Sometimes even just a sound I heard somewhere. Working with different artist is something that can really get the creative process going as well. They bring their own perspective and sounds which allows you to see music in a different way and create something people haven't heard from you before."
The recent collaboration with Mike Yung was something different. It actually made people feel that the music world of Martin Garrix is full of diversity. It was really impressive to see Mike Yung singing and you playing guitar at the show. How was working with Mike Yung and how did you end up working with him?
"Working with Mike has been so inspirational! I first saw him singing in an Instagram video. I hadn't heard of him before but I knew this could be something great once I heard his voice. His sound is amazing and something I was missing in a lot of music nowadays. I contacted him for collaboration and he loved the idea. This was new to both of us but I am really proud of this track."
"I don't want to pin my sound down to just one thing."
While 'Dreamer' was a very soft dance pop track, 'Glitch' -which came right after- was a heavy hitter. Top quality festival banger. How would you define your sound? Which of these sounds do you prefer?
"I definitely don't prefer one track over the other. They are different but I'm excited about both of them. 'Dreamer' and 'Glitch' are made for a different purpose, I guess. One is meant to get the crowds energized and the other is meant to spread a message and touch them. They are made for different moments in a set, but I think they are both amazing. That's why it's hard for me to say 'this is my sound'. Of course, it's important to have your own style and your own unique sound, but it's not something that you have to force yourself into. I just want to make music that feels right and sounds good. I don't want to pin my sound down to just one thing."
Dance music trends had constantly been changing since 'Animals'. Some are going towards pop trends and others are going back to their roots, getting a little bit more underground. What do you expect about the dance music trends in the future? Moreover, in regard to these recent trends, what kind of music style are we going to listen from Martin Garrix music?
"The thing that makes music so exciting is that it's constantly changing and you can't really predict what will happen in the future. At the moment, Latin is super big and you're definitely starting to hear these influences in dance music as well."
When you planned parties for all ages and 18+ separately, the industry regarded it as a smart plan. It is an event which covers full age group of fans and has become a good role model for the artists. I heard that the party for all ages is so much fun for both the adults and children, as if they are going to the amusement park. What motivated you to plan and organize this event? What did you specifically earn from throwing these parties?
"Going to a festival or concert is so much fun but I noticed that a big part of my fans were not able to have this experience because they are under 18. I wanted to give them the opportunity to have a good time and listen to my music with their friends, just like we do. They are such a great crowd to have! They are so excited and energetic. I've heard a lot of great stories of young fans that visited the show and had a great time with their parents or friends. Being able to provide them with that experience makes me so happy!"
So far, you have done a lot of collaborations with big artists such as David Guetta, Tiësto, Afrojack or even Usher, between others… Is there any standard of deciding the artists for collaborations?
"Working with new artists is so exciting. They bring their sound and personality to a track and the results always manages to surprise me. Whenever I choose to work with somebody, it's because I like their sound and I feel a connection to them. If it doesn't feel right I don't do it. Staying true to what I think is right is important to me, even when making music."
Is there an artist who you have not worked with yet but wish to work with? Or is there an artist you are planning to work with soon?
"I have a few people on my wish list, yes. Working with Shawn Mendes, Pharrell or Imagine Dragons is something that I've been wanting to do for some time now. They're all amazing artists."
I heard you began to play and work with music since you were eight. I cannot imagine Martin Garrix without music, but let's imagine yourself not making and performing music. If so, what kind of work do you think you may be doing now?
"I really don't know. Music has been there all my life and is such a great part of who I am now. My life is all about music, so I can't really image life without it. I just hope it would have been something I enjoyed!"
The trends, in terms of both society and music, are changing very rapidly in this era. There may be a pressure or stress from expectations that you have to come up with something new. Has the rapidly changing trends become a threat to you when you work to produce your music?
"There are a lot of different genres in the charts at the moment. New sounds popping up and new artists making their way up. I think it's great to see so many people being able to make the music they love. But no it's not a threat. Like I said before I make the music I want to make and don't want to limit myself because of trends."
A healthy and energetic lifestyle
This scene has been really popular. In fact, this year brought a lot of concerns on life balance of DJs due to the death of Avicii and Hardwell clearing his schedule indefinitely. How do you manage your physical strength? What about mental strength? Who is the person you talk to the most to share your concerns and worries?
"I am surrounded by friends and family most of the time and I have an amazing team. They have all been working with me for years and have my health and wellbeing as their number one priority. My life can be pretty hectic, but having people looking after me and doing what I love doing the most always keeps me happy and motivated to keep going."
You have done a great number of performances. Do you have any idea how many times you performed last year? Did any fans impress you during the tour?
"I don't know the exact number, but it's a lot! It's just really crazy to fly out to countries that are on the other side of the world and for people to know my music there. I love all my fans and appreciate each and every one of them."
Time on the plane is usually boring. What do you do when you are flying?
"I'm either working on music, catching up on sleep or just hanging out with my team and friends. We like to play card games on the plane."
When our team went to Amsterdam for ADE in 2018, we witnessed the entire city covered by your face and logo and we thought Amsterdam was the city of Martin Garrix. The cheering and support from hometown may be different from others. In fact, Netherlands has been turning out many talented musicians in regard to the dance music as well. What may have been the reason or background for such condition?
"It's magical, right? Dutch artists have been on a roll for quite some time now and I really can't tell you why. I think an advantage is that the country is so small so you easily run into people."
I heard that your final goal is to support new talents. I can say no more, except that it is just great. Please tell us a little bit more about your plans on this goal.
"I started STMPD RCRDS to be able to give talented, young artists a place to experiment with their music, to learn from each other and to work together. We have accomplished a lot over the past years and I just want to keep expanding this."
Please say hi to the Asian fans of DJ Mag! Also, would you give some encouragements and advices to pre-DJs of Asia who are dreaming to be like Martin Garrix?
"Hi guys! Sending a lot of love to all of my fans in Asia! It's always great to feel your energy and support whenever I'm in town. If any of you out there have the dream of working in music, keep practicing and experimenting and don't be afraid to get your music out there. Anything is possible if you work hard and keep believing in yourself."
GLITCH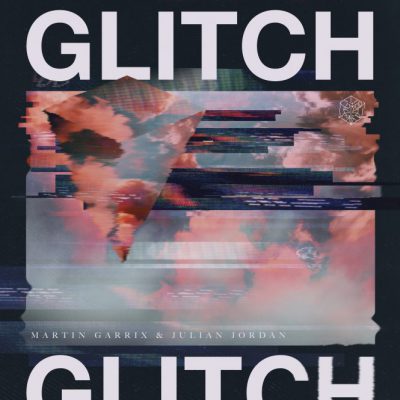 'Glitch' was released on the 14th of December 2018 on STMPD records and is the third song on which Martin Garrix and Julian Jordan have collaborated, following the first 'BFAM', and the latter, 'Welcome'.
It is an electrified instrumental that lives up to its name with jumpy textures and a pounding beat, but it's driven by a synth-led melody that keeps the song smooth. This song is paired with a black-and-white music video.
DREAMER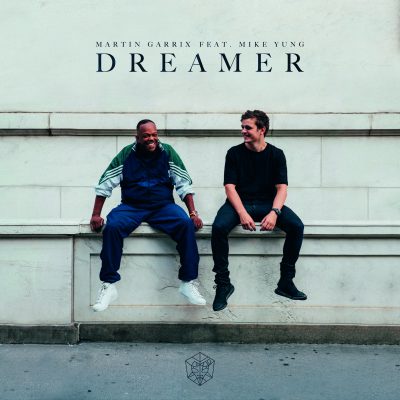 This song was released as a single on the 1st of November 2018 through his own label STMPD RCRDS along with an amazing music video. It features the American soul singer, Mike Yung, who got the spotlight by participating in America's Got Talent at the age of 58. Noted as being stylistically new for Garrix, it consists of melding pop sounds with R&B vocals and an almost blues-like attitude. The song made a tribute to Yung's wife Lydia, who had passed away earlier in 2018.
ONE FOR THE BOOKS
Martin released his own book 'LIFE=CRAZY'. This is a photo book for which Louis van Baar has worked on for 5 years while touring with Martin Garrix. Friendship between Louis and Martin is very special as well, and the book offers better understanding of Martin Garrix in a wide range of photos during the tour and in everyday life.