Features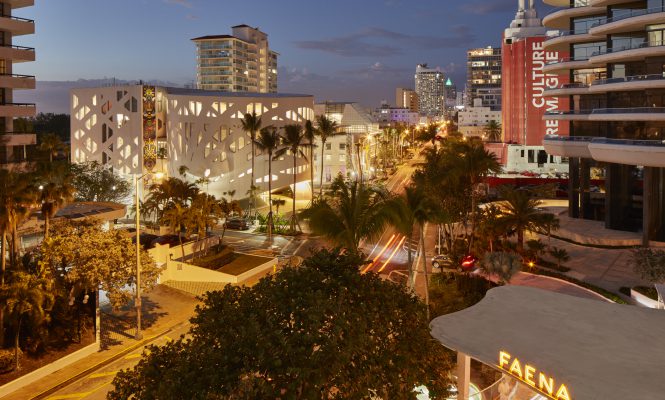 THE KING OF CONFERENCES CLAIMS IT'S REIGN
Winter Music Conference is back and better than ever…
Words: Hernán Pandelo
In 2019, Miami will see the rebirth of one of the most iconic traditions in the electronic music industry, a premier platform for the electronic scene as we know it. Founded in 1985, Winter Music Conference will return to Miami Beach from March 25 through 28 with a refreshed perspective and exciting programming.
The aim is to bring together a new generation of industry professionals and music consumers whose interests go beyond the dancefloor for a week of unforgettable experiences in the incredible Faena District.
Now officially a part of Miami Music Week, the new WMC will now offer an enviable schedule of activities, full of exciting first-time options. This year, it will be presented in two distinct parts: the 'Industry' segment will be targeted towards industry professionals, and the 'Access' segment will be meant for curious music consumers looking to learn more about music production, DJing, technology and other aspects of the music industry.
It all started back in 1985, when Louis Possenti and Bill Kelly decided to start a forum on the warm-weather shores of South Florida that offered the electronic music scene protagonists a perfect getaway from their freezing cold hometowns – the chance to descend on Miami to discuss music, network and, of course, attend parties for a whole week.  The first instalment took place at the Fort Lauderdale Marriott and was attended by around 90 people. However, as dance music grew in popularity, WMC enjoyed steady growth, and eventually, after settling down in South Beach, it became a must-attend event.
Today, WMC and Miami Music Week are the heart of a city that continues to struggle to be the DJs' chosen venue to kick off the Northern Hemisphere summer. Over 1,900 artists, DJs and industry delegates from over 70 countries converge for a concentrated schedule of more than 400 events presented at 110 venues in Miami Beach & Miami, making the legendary WMC not only the longest running conference in the world but also the most important.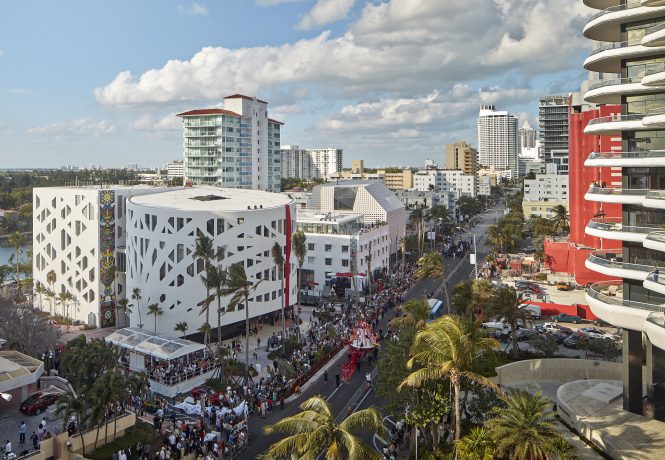 KASKADE
DJ/Producer
"Winter Music Conference is my ground zero. It has always provided the perfect storm of opportunity and excitement for up and coming artists, including myself back in 2003, where I first caught a glimpse of how it felt to have an audience respond to my work. Over the years, I've always made it a point to have WMC in my calendar because that's the spot where everyone congregates and you can feel it in the air. Creativity, brother and sisterhood, FUN and most of all the chance to come together as a community and celebrate the reason we are all here—the music."
TOMMIE SUNSHINE
Producer/DJ/Activist/Netflix Host
WMC is and has always been the lifeblood of the dance music scene. Never missed a year since '96, I can't imagine Amsterdam Dance Event or Ibiza Music Summit existing without the blueprint that WMC originated. Seeing this revived is absolutely essential to reunifying the North American scene surrounding electronic music and its fringes.
Craig Kallman
CEO & Co-Chairman Atlantic Records, Founder Big Beat Records
I first went to WMC '87, the year I started Big Beat. It was an incredibly inspiring congregation of indie labels, DJs, artists, songwriters, producers and dance music lovers dedicated to breaking and discovering new music. WMC has been instrumental in furthering the dance and electronic cause; keeping the community connected, vital and relevant, and serving as an amazing springboard for talent. It's a fantastic crucible for the future of dance music. Long may it live.
OUR PROGRAM FAVORITES
OK, we get it: this year's Winter Music Conference is not to be missed, but why? DJ Mag Asia selects the must-see events of the program…
Breaking In: How To Get Your Start In The Electronic Music Industry
Tuesday, March 26th
1:00 pm – 2:00 pm
Alex Jukes (Founder of Jukebox PR), Travis Rogers (Founder of Humans Alike), Ben Hogan, Fedde Le Grand, Carl Loben, Juan Pablo Salcedo (David Lewis Productions agent) & more…
Some key players of the industry will talk about making your own way into the dance music scene. Nice way to start the conference.
Signing With The Future: How Labels Utilize New Technologies For Sustained Growth
Tuesday, March 26th
2:00 pm – 3:00 pm
DJ Tennis, Heiko Hoffman (Beatport) & Peter Wohelski (Symphonic Distribution).
An in depth chat with three connoisseurs who will unravel different ways to grow your platforms taking advantage of new technologies.
Can't Stop, Won't Stop: The Originators Still Originating
Tuesday, March 26th
3:00 pm – 4:00 pm
Erick Morillo, Harry Romero, Maykel Piron (Armada Music CEO), Pete Kalamoutsos (Owner of Glow) & Carl Loben (DJ Mag Editor-in-Chief).
Two iconic house DJs will talk with three powerfull forces of today dance music scene. How to keep creative after so long?
The House That Acid Built: A conversation with DJ Pierre and Irvine Welsh
Tuesday, March 26th
5:00 pm – 6:00 pm
DJ Pierre, Irvine Welsh & more…
Go all the way through the first acid days with these two icons in an interesting conversation…
The State of Trance: With Armin van Buuren and guests
Wednesday, March 27th
2:00 pm – 3:00 pm
Armin van Buuren + guests…
The dutch legend Armin Van Buuren chats with some of his colleagues about the actual state of his trance legacy. 
The Data Solution: Viberate Presents Current Market Trends And Analytics Strategy
Wednesday, March 27th
3:00 pm – 4:00 pm
Vasja Veber (Vibreate co-founder)
UMEK manager Vasja Veber presents the first Viberate industry report of 2019. Learn how to use this data to predict the trends.
Making Moves in Music – Equalizing the landscape of our industry
Wednesday, March 27th
3:00 pm – 4:00 pm
José Woldring; (CEO & Founder of The Media Nanny & Louise Troen (VP of International Marketing & Communications of Bumble).
Two powerful women of the scene show us different tools to be noticed in today's scene.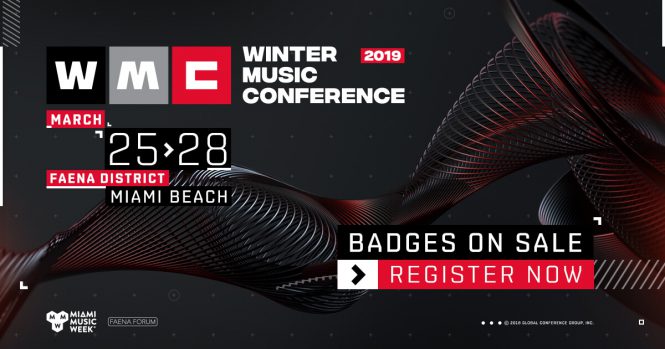 Surviving Indie: Innovation and Brand Building as An Independent Label
Wednesday, March 27th
4:00 pm – 5:00 pm
Andrew Neill (Circus Records), Mike Darlington (Monstercat PR & Promotions Manager) & Ubi Hernandez (Descend Records Label & Events Manager).
Looking for an advice? These three label managers will give you the right tips to improve your independent label.
Techno Evolution: Some Of Today's Most Influential Artists Discuss The Future Of One of Electronic Music's Most Beloved Genres
Thursday, March 28th
3:00 pm – 4:00 pm
Carl Cox, Richie Hawtin, Nicole Moudaber, Christian Smith and more…
Clash of titans on this one. Some of the biggest names in techno discuss what will happen with the techno scene…
Making Brands Memorable Through Music
Thursday, March 28th
2:00 pm – 3:00 pm
Sam Baum (Red Bull Music & Radio Director of Culture Marketing), Aundy Crenshaw (COO of Dirtybird Record Label) & Salo Sterental (SoStereo Co-founder).
From strategy to creative, music went from being in the background to leading the charge in making brands culturally relevant. Here we'll try to understand why.