Features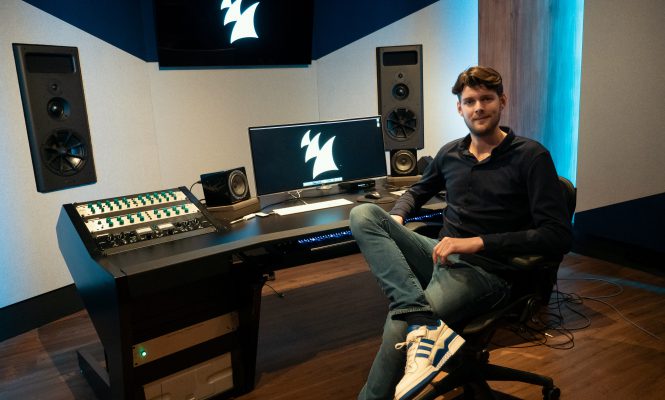 WANT TO IMPROVE YOUR MUSIC PRODUCTIONS?
HERE IS ARMADA UNIVERSITY TO SUPPORT YOU
Words: Ariel Jo
We had a great opportunity to meet with Jop Bonnike. He is the initiator of Armada University, the online producer platform of award-winning dance music label Armada Music. Armada University offers its students an abundance of music production knowledge through artist courses and (guaranteed) demo feedback, suitable for everyone from beginners to professional producers. 
Firstly, can you tell us a bit about Armada Music? 
Armada Music is the biggest independent dance music label in the world, with offices in Amsterdam (HQ), London and New York. Armada Music was founded in 2003 and represents labels and artists across the electronic music spectrum, including Afrojack, Andrew Rayel, Armin van Buuren, ARTY, Erick Morillo, Fedde Le Grand, Gareth Emery, Kevin Saunderson, Lost Frequencies, Loud Luxury, Morgan Page and W&W.
What is Armada University? 
Armada University is the online producer platform of Armada Music. At the start of 2018, we partnered up with educational platform FaderPro.com, who are known for offering artist courses in which producers learn about music production by virtually sitting in the studio with professional artists.
The students of Armada University get to learn from dance music's leading artists in the courses we provide and are given the chance to get professional feedback from the Armada Team on one of their demos each time they purchase a course. Some of the courses are also tied to a contest, which gives students the chance to win an official release on Armada Music. So far, we've released courses from ANOTR, Harry Romero, Sultan + Shepard, Thomas Gold, ATFC & David Penn, Ørjan Nilsen, GoldFish, Rodg, Estiva and Dave Winnel.
What is the purpose of Armada University? 
We founded Armada University to give talented producers from all over the world easy access to the music production knowledge of our artists and team. Nowadays, it's so easy to share these skills and help a young talented producer to improve his or her music. Our artists really enjoy it as well. They also started out at the bottom once, and these kind of things could have helped them out a lot back then. Sometimes, our students just need that extra push to finish a great record, and we're really happy for being able to play a part in that.
How is Armada University different from other similar talent platforms? 
Being part of Armada University is a two-way relationship where the student improves his or her skills by watching our artist courses. He or she is then able to use these new skills in a demo, which can be submitted to our team for a full demo feedback report and some quick tips to improve the record. Our top students have shown lots of improvement if you compare their first demos to their latest. The direct relationship between the student and the label/artist really makes this a one-of-a-kind platform.
Does Armada University only offer courses from artists within certain genres? 
Just like Armada Music itself, we try to offer courses in all dance music genres. Most of our current courses are focused on Trance, Progressive and House, but we are looking to expand this in the near future. Additionally, we are working on setting up Chinese and Spanish courses this year.
How has the response been so far? 
The responses are overwhelming. Over 6,000 producers have subscribed to our platform, and they're coming from every continent in the world. We have received lots of thankful responses on the feedback we provided and have surprised some of our students with an official release on Armada Music. We just announced that the 23-year-old Agez from Mexico won the Finish My Record contest with Ørjan Nilsen, which means he's getting to release an official collaboration with one of his idols. It's a dream come true for him, and that's one of the reasons why we love doing this.
What are the plans for building out the Armada University platform? 
2019 will be a big year for Armada University. We are currently speaking with several big names about doing an artist course, and we're aiming to announce these shortly. We also released our first sample pack on Splice and are looking to set up a fan-to-producer course series where we can introduce fans to music production by offering beginner courses.
How do you become a student on Armada University? 
Go to http://university.armadamusic.com and create a free account. Check out our courses and do not forget to send us your demo(s). Readers of DJ Mag Asia will receive an additional 10% discount on all of our courses (as displayed on the website) when using the code "DJMAGASIA" during check-out.
Agez, the winner of the Finish My Record contest with Ørjan Nilsen, adds: "Armada University is a great way to learn and see how the professionals work. I think it's great that they give producers like me the chance to achieve our dreams, not only by offering these courses and providing professional demo feedback, but also by launching contests that give us the opportunity to win a release on the label."