English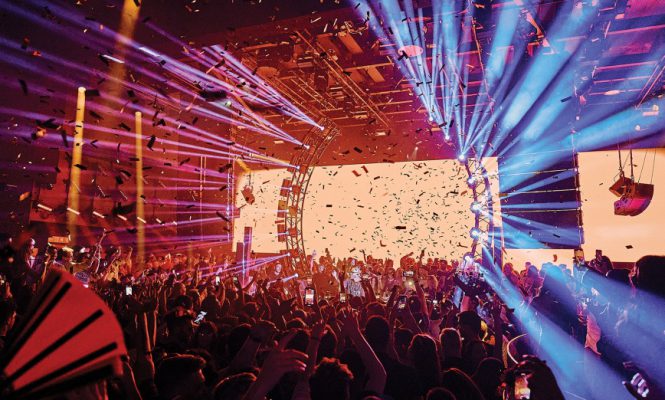 Hï IBIZA RANKED WORLD'S NO. 1 CLUB IN DJ MAG'S TOP 100 CLUBS POLL 2022
Read the full results below…
Words: DJ Mag
Hï Ibiza has been voted The World's No. 1 Club, as the results of DJ Mag's Top 100 Clubs 2022 poll are announced. Hï Ibiza, last year's No. 3, has moved up two places, leapfrogging 2021's winner, US club Echostage, and Brazil's three-time champion Green Valley to reach the top spot for the first time.
Speaking about the win, Yann Pissenem, CEO and founder of The Night League, the company that presides over Hï Ibiza said:
"Firstly, I would like to say a huge thank you to all of the readers of DJ Mag and everybody who voted for Hï Ibiza as their No. 1 club. It truly is an honour for both myself and the entire team to receive this fantastic news, and to be recognised in this way.
To our incredible team; every single person at The Night League and High Scream, my brother Romain, I want to say a tremendous thank you for all the hard work and tireless dedication you give to make everything happen. To all of the fantastic artists who call Hï Ibiza their home, to my family, my partners, everyone in the industry and every single person who has supported us on this fantastic journey. Really, without all of you, none of this would have ever been possible.  
Each and every year we put our hearts and souls into providing what we believe is the best experience achievable for people to come, enjoy and forget about their problems for a moment in time. This summer we are feeling the energy and excitement from all sides about returning to our magical island to experience Ibiza's best season yet. We look forward to welcoming you all back again!"
Since opening in 2017, Hï Ibiza has set new standards for nightlife on the island. Yet, not wanting to rest on their laurels, the club underwent extensive renovation during lockdown. A rebuild of the stage means it now covers the full width of the venue, making the setup fully customisable for each party. A brand new high-resolution, full-width LED screen has also been added, allowing for jaw-dropping visuals.
The Theatre – Hï Ibiza's main room – is based around an Italian amphitheatre, its dancefloor surrounded by a raised terrace hosting the VIP area. As well as boasting over 300 lights covering the walls and ceilings of The Theatre, the venue's impressive technical spec includes a bespoke L-Acoustic Sound System, six BB4 lasers, a CO2 Megatron and confetti fans in the ceiling, its production is changes for each party, meaning no two events are ever the same.
The Club Room then offers an underground vibe. With the low ceiling giving it an intimate closeness, accentuated by a dancefloor-level DJ booth, its darkness is punctuated by lighting that sends out hundreds of coloured beams. The Wild Corner, meanwhile, is a unisex bathroom that also boasts a DJ booth, big-name guests often drop in for unannounced DJ sets, and The Magic Garden and The Secret Garden are two outdoor spaces for alfresco adventures or simply chilling out.
Residents this summer include Afterlife, Alok, Black Coffee, Damian Lazarus, David Guetta, FISHER, Glitterbox, Idris Elba, Paco Osuna, The Martinez Brothers and Vintage Culture alongside a whole host of guest DJs such as Nicole Moudaber, Loco Dice and Honey Dijon in addition to special shows from artists including Charlotte de Witte and Armin Van Buuren. 
It is this attention to production, curation and all-round customer experience that has led Hï Ibiza to the top of DJ Mag's annual reader vote. DJ Mag would like to congratulate the whole team for a remarkable achievement.
For the first time since 2009, every continent on the planet – bar Antartica – is represented in 2022's Top 100 Clubs, as Kenya's MUZE returns for the second year running and Sydney favourite, Chinese Laundry (currently undergoing a refurb but running branded nights), re-enters the poll after missing out the past two years.
Europe still dominates the ranking – which is decided by more than 600k votes from DJ Mag readers across the planet – equalling last year's total of 49 clubs and claiming half of the 12 new entries. 
Venues from Bulgaria, Czech Republic, Greece, Italy, Netherlands and the UK join the poll this year, while the region also once again contains all the non-movers. Five clubs have refused to budge this time, including top-five-placing Bootshaus in Cologne, London and Glasgow institutions fabric and Sub Club, and two iconic Ibiza venues. There's also one European re-entry in Corsica Studios, a much-loved South London venue.
Last year's winner, Washington, DC club Echostage, slips down to No. 2, but it's not all doom and gloom for North America. The USA takes the title of No.1 clubbing country back from the UK, clocking an impressive total of 16 clubs in this year's list (up from 13 in 2021). Four new US clubs have joined the poll: two in California, one in Boston (MA) and a new Las Vegas venue operated by Zouk (of Singapore and Kuala Lumpur fame). Zouk Las Vegas has won this year's Highest New Entry award, in at No. 42. 
Despite extended lockdown measures, Canada is also on the up this year, as Montréal hotspot Stereo rejoins the poll for the first time since 2019. 
Heading down to South America, things don't seem quite as peachy at first, with five clubs losing places as opposed to four gaining. However, the addition of the new Surreal Park venue in Brazil evens out the scales, boosting the region's overall number of ranked clubs into double figures.
The rise in Asian clubs in the poll has slowed slightly in 2022, primarily down to additional lockdowns that have led to a staggered restart for the market, which is expected to rebound fast on full reopening. There are seven China-mainland clubs in the poll and a new entry from Nepal's LOD club.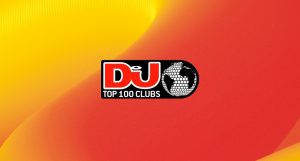 The full 2022 Top 100 Clubs results follows:
Hï Ibiza, Ibiza

Echostage, Washington, DC

Green Valley, Camboriú

Printworks London, London

Bootshaus, Cologne

Ushuaïa Ibiza, Ibiza

Amnesia, Ibiza

The Warehouse Project (Depot Mayfield), Manchester

Laroc Club, Valinhos

Papaya Club, Zrće Beach

Exchange LA, Los Angeles, CA

Berghain, Berlin

fabric, London

Zouk Singapore, Singapore 

Illuzion, Phuket

Avant Gardner & The Brooklyn Mirage, Brooklyn, NY

1/3 One Third, Beijing

Pacha Ibiza, Ibiza

Play House, Chengdu

Motion & Marble Factory, Bristol

Warung Beach Club, Santa Catarina

Culture Club Revelin, Dubrovnik

DC-10, Ibiza

Aquarius Club, Zrće Beach

Yalta Club, Sofia

Studio 338, London

Lost Beach Club, Montañita

OMNIA Nightclub, Las Vegas, NV

Cavo Paradiso, Mykonos

Noa Beach Club, Zrće Beach

Fabrik, Madrid

Ministry of Sound, London

Elrow (Row 14), Barcelona

Club Space, Miami, FL

Watergate Club, Berlin

Academy LA, Los Angeles, CA

Hakkasan Nightclub, Las Vegas, NV

Warp Shinjuku, Tokyo

Crobar, Buenos Aires

Wave Club, Taipei

Rex Club, Paris

Zouk Las Vegas, Las Vegas, NV

Guaba Beach Bar, Limassol 

Barbarellas Discotheque, Tisno

E1, London

1900 Hanoi, Hanoi

Club Galame, Foshan

Razzmatazz, Barcelona

AVALON Hollywood, Los Angeles, CA

Tresor, Berlin

MAD Club, Lausanne

LOD – Lord of the Drinks, Kathmandu

Digital Newcastle, Newcastle

Marquee Nightclub & Dayclub, Las Vegas, NV

Versuz, Hasselt

Beachclub, Montréal

Club Illusion , Zhuhai

The Grand, Boston, MA

Stellar Night Club, Xiamen

EXE CLUB, Sofia

Eden, Ibiza

DupleX, Prague

El Fortin, Porto Belo

Ai Nightclub, Taipei

Guendalina, Lecce

Elsewhere, Brooklyn, NY

FarOut Beach Club, Ios

WHITE Dubai, Dubai

Zouk Club KL, Kuala Lumpur 

D-Edge, São Paulo

Cromie Disco, Castellaneta

Boomerang, Hong Kong

Warehouse , Nantes

Goa Club, Rome

Duel Club, Naples

The Grand Factory, Beirut

Lux Fragil, Lisbon

WOMB, Tokyo

Surreal Park, Camboriú

Nitsa, Barcelona

Shelter Amsterdam, Amsterdam

Tobacco Dock, London

CODA, Toronto

Knockdown Center, Queens, NY

Catwalk Disco & Club, Guangzhou 

Kalypso, Zrće Beach

La Feria, Santiago

Chinese Laundry, Sydney

Time Nightclub, Costa Mesa, CA

Hope Works, Sheffield

Octava, Bogotá

OPENPIE PARTY SPACE, Guigang

LXXY, Bali

MUZE, Nairobi

Stereo , Montréal

Sub Club, Glasgow

Big Night Live, Boston, MA

Corsica Studios, London

Sound, Los Angeles, CA

World Headquarters, Newcastle